After weeks of research, planning, and difficult decision making (like "Which lenses do we rent!?" and "Should we give up!?"), we set off to meet in London and shoot the first few interviews for the film. We found a great airbnb in the East End, which we made our headquarters for the next 10 days.
After getting settled and figuring out where to source the rest of our gear, we headed by train to Guildford, to the home of Harold Hillman. We interviewed him for two days, covering many topics, including his issues with traditional microscopy, observing the living cell, and how he's been punished for his heretical views. A summation of his history alone is humbling. He was a founder of Amnesty International, produced research which ended the death penalty in several us states, and continues to write books on his biological studies. It was inspiring to spend our first shoot with such a sweet, humble, and intelligent man.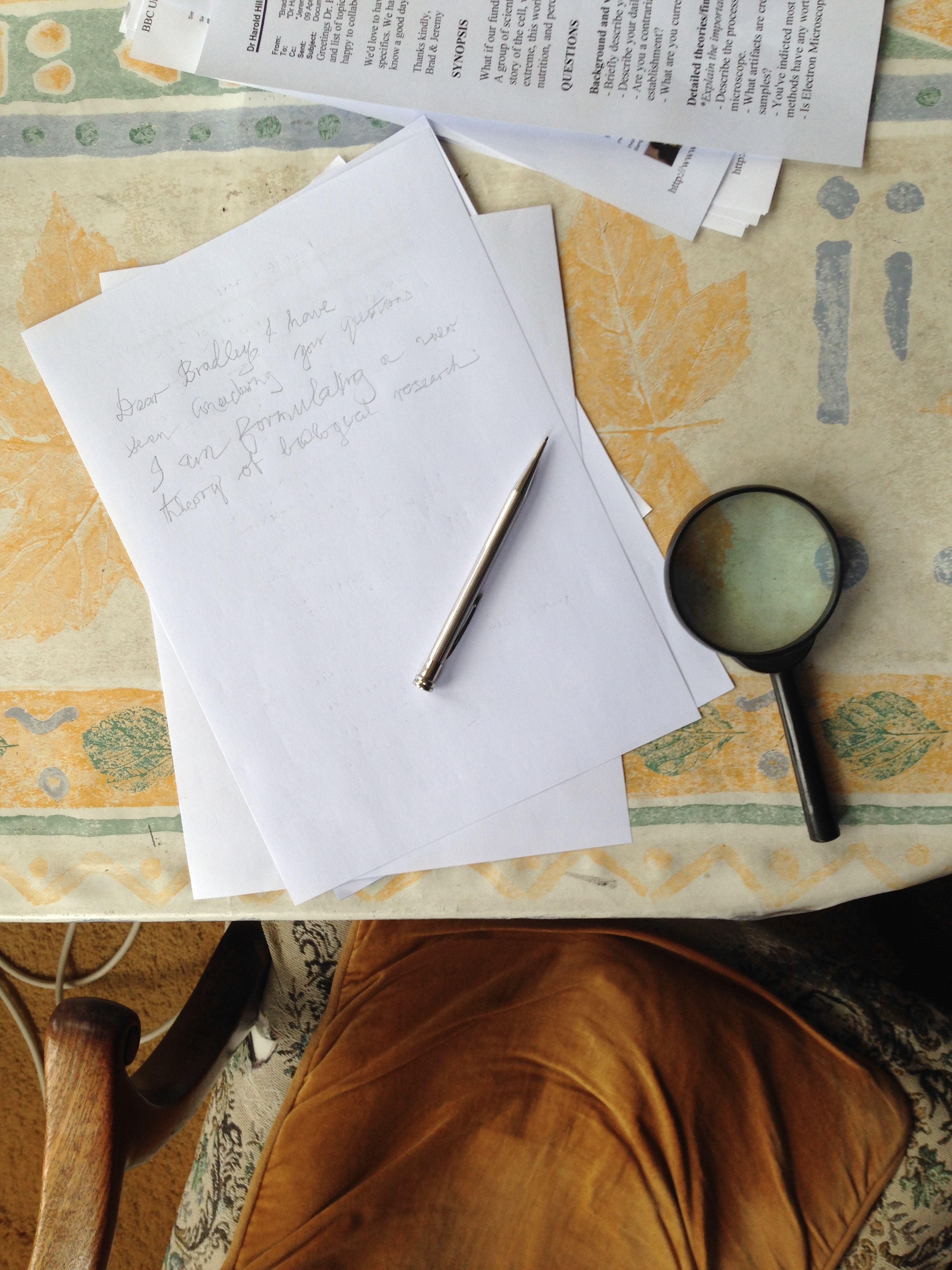 After a day of recuperation we went to film with Dr Mae-Wan Ho, at her London home. She spoke to us about everything from the nature of water, quantum coherence, issues with genetic engineering, and her art. We managed to convince her to do a painting while our cameras observed. She has a Ph. D. in Biochemistry, has authored ten books, and is director of the Institute of Science in Society. There's some great interviews with her on youtube worth checking out.
Before having to head home we also made a stop by William Blake's grave and sat down for a chat with Phil from Pranarupa.