Dear readers, it's been far too long since we've updated, but thankfully the next few blog posts will be substantial. We've just returned from our European expedition, our first since the success of our Kickstarter. Read below for part I in which we speak to a consciousness philosopher, experimental cancer researcher, a health seeker, a cardiologist, and get accosted at Stuttgart's Oktoberfest.
First stop: Netherlands. After a too brief-sojourn in the ultra-pleasant city of Amsterdam (and being gifted a Blake book by a fan, thanks Moon!), we boarded the train for Eindhoven, Holland's "silicon valley". There we were met by a generous backer/Google engineer/comedian/occasional crew member/brain-truster, Ibrahim. After he saved us from an equipment rental disaster, we headed to the neighboring village of Veldhoven, home of our first subject, Bernardo Kastrup.
Bernardo is currently a writer and philosopher on the sphere of consciousness, but his beginnings were headed in an entirely different direction. He peaked at a young age, landing a job as a technologist at that bastion of scientific materialism, CERN's Large Hadron Collider. At first he couldn't have been more content, but something was gnawing at the equilibrium of his psyche. There were glaring flaws in materialist science, especially the prevailing perspectives on mind, brain, and consciousness. These seeds of doubt have grown into his current passion: writing and speaking with a razor sharp articulation of what a non-materialistic view of consciousness, and the universe, looks like.
You may be wondering why we'd be filming someone on this subject. A reductionist view of biology upholds a materialistic view of mind and brain, and vice versa. Bernardo's alternative perspective is not only much more intuitive, it also meshes elegantly with the non-mechanistic view of life we've been focusing our film on. It was a heady interview to say the least ;)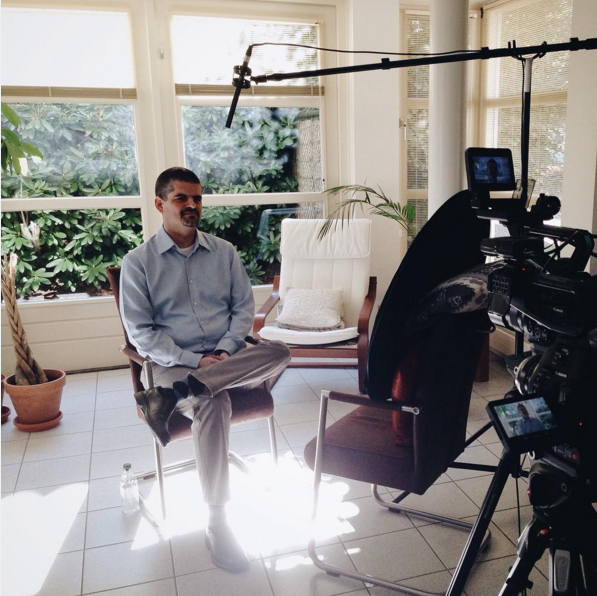 Our next vector was Stuttgart, capitol of Germany's Baden-Württemberg state known for it's abundant mineral hot springs and spas (of which we didn't partake) and the 2nd largest Oktoberfest on the planet (of which we may have partaken).
On our first day we had a mini meet-up with some fans of the film at our Airbnb, with people traveling from Zurich, Frankfurt (hi Phyllis!), and a nearby village. We even sweet-talked our way into interviewing two of them: Amanda Jane Wood, whom through self-education and experimentation has radically improved her own health, and Matthias Nelke, a brilliant soon-to-be cardiologist who's practice is inspired by some of the scientists and ideas in our film.
But the reason we traveled to Stuttgart was for the legendary (at least to us) Dr. Gershom Zajicek. Gershom was the former head of experimental cancer research at Hebrew University, Jerusalem, as well as a practicing Oncologist. He has a completely radical point-of-view on how cancer develops (it's not genetically determined), how to treat it (minimally invasive), and even how it should be talked about. It's a paradigm that is much less barbarous, and much more effective and humane than what prevails today. In his other life he's a bioinformatics pioneer and brought digital computing into Israel.
On the way to lunch we happened upon an accordionist preforming on the street. Gershom sidled right up to him and started belting out an Italian operetta to the cheers of passers-by.
Stay tuned for part II in which we head to London, Oxford (yes, really), and Copenhagen.