We stocked up on german gummy bears at the Stuttgart airport before boarding a flight to London. I think its fair to say Germany has the best gummies in the world. From Heathrow we headed to our next Airbnb, a superb-looking flat off Baker Street, the former setting of Sherlock Holmes. Unfortunately, the man who'd been corresponding as the owner was actually someone else… so we arrived to a home that was currently occupied by a very confused owner. Last minute, we managed to snag some sterile, little rooms at a nearby Tune hotel for the night. We raided the Tesco across the road for snacks and scrambled to arrange accommodations for the rest of our stay. With some luck we found a nice flat in the Queens park neighborhood.
Our first order of business was a brief visit to Dr Mae Wan Ho. She was as lovely, optimistic, and energetic as always, despite recent health challenges. We shared some coffee and gluten-free cookies before moving on to readying the rewards she kindly donated to our Kickstarter backers. In her study she signed 10 copies of her book Rainbow and the Worm and selected a number of her original paintings. We packed things up, said our good-byes, and headed out to prep for our big shoot the next day.
An early train took us past a blur of green countryside before dropping us in the city of Oxford. From the station we loaded up a gritty english taxi that took us to Oxford's Balliol College Department of Physiology, Anatomy and Genetics building. Where, in the parking lot, we met our interview subject, Professor Denis Noble. He gave us a tour of the deserted building, as we made our way to the library that would be our set for the day.
Noble did pioneering work in systems biology and made a mathematical model of the heart in 1960, but mostly didn't rock the boat until publishing his 2008 book The Music of Life. In it he challenges Neo-Darwinist reductionism and questions the gene-centric story we continue to hear in the media; a sharp contrast to another Oxford luminary, Richard Dawkins. During the interview he spoke about his more fluid view of evolution and about some of the dangers of mechanistic language. He's also one of the most tech savvy 79-year olds we've met, proficient in Adobe Premiere Pro for his self-shot video projects.
The next evening, after a little mental recovery, we hosted a London fans meet-up. We were touched again by how far people were willing to travel to get together. It was really great to meet such a big group of like minded individuals from all sorts of backgrounds. Thanks again to all of you who came out for making it such a fun, and surprisingly un-awkward evening!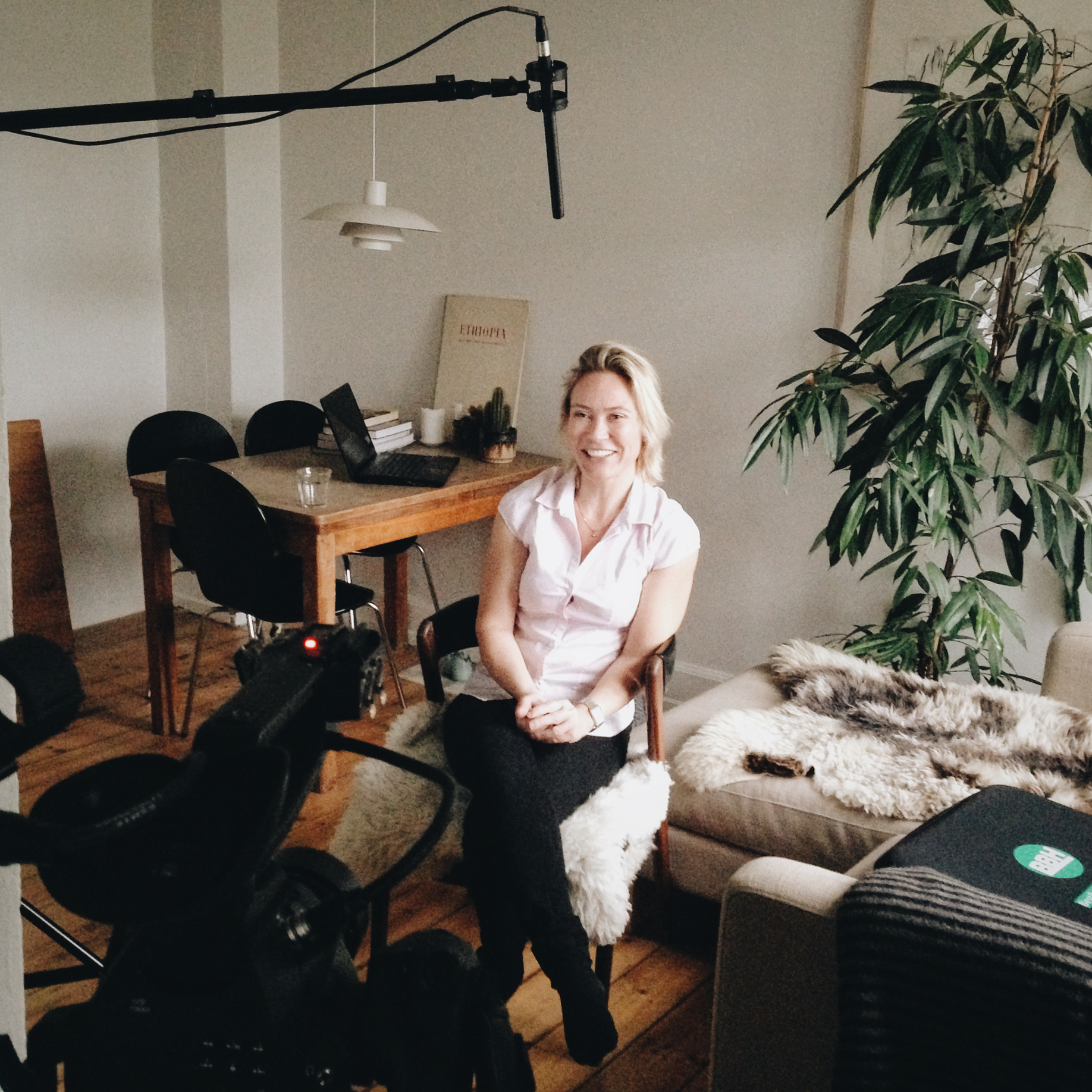 We left behind a suspiciously sunny London, as we headed to Copenhagen to meet our next interview subject, Benedicte Mai Lerche. From her home in Denmark, she runs a nutritional metabolic counseling practice called Biochem Nordic. Benedicte chatted with us about her own health journey that led her to the work of Dr. Ray Peat, and how after finishing her PhD in chemical and biochemical engineering she decided to dedicate her time to helping others with their own health journeys.
Copenhagen was a blast, but it sadly brought us to the conclusion of a very productive trip. It was amazing to be able to get so many interviews under our belt in one go, thanks to the support of our generous backers. We headed back to the states several steps closer to finishing production.