It's been a productive and eventful first quarter of 2016 for the Tiger team. At the moment we write to you from a hilltop in Southern California, where we've converged for a week of focused work. Our goal over the days has been to distill the massive amount of footage and ideas into coherent structure and storyline. We've also been working our way through the Kickstarter rewards, including some fascinating video chats with a number of our backers. But enough about the present...
Back in January we travelled to the Sundance Film Festival in Park City Utah where we binged on a bevy of inspiring documentaries (thanks Curator Pictures). We recommend the especially weird films Tickled and Holy Hell.
We continued our journey further South and West to California, where we lined up an eclectic mix of interviewees to film. Our first coordinates were the San Diego area to interview both Kate Deering and Alex Tsakiris.
Kate is a trainer and health coach living by the wind-swept beach of Del Mar with her Beagle-Hound, Bugsy. Kate's training modalities and health recommendations have largely been inspired by Dr. Ray Peat's bio-energetic view of life. Her techniques keep stress at a minimum, meaning she didn't completely destroy Jeremy during a strength training session for the film.
Roving just a few miles North brought us to our second subject, Alex Tsakaris, whose roof had just been smashed in by a giant eucalyptus tree uprooted in a windstorm the night before. Alex, a science critic, is an author and the prolific creator and host of Skeptiko, a podcast covering the science of consciousness. We spoke with Alex about his idea that science is mostly wrong about everything because it fails to acknowledge consciousness into the equation.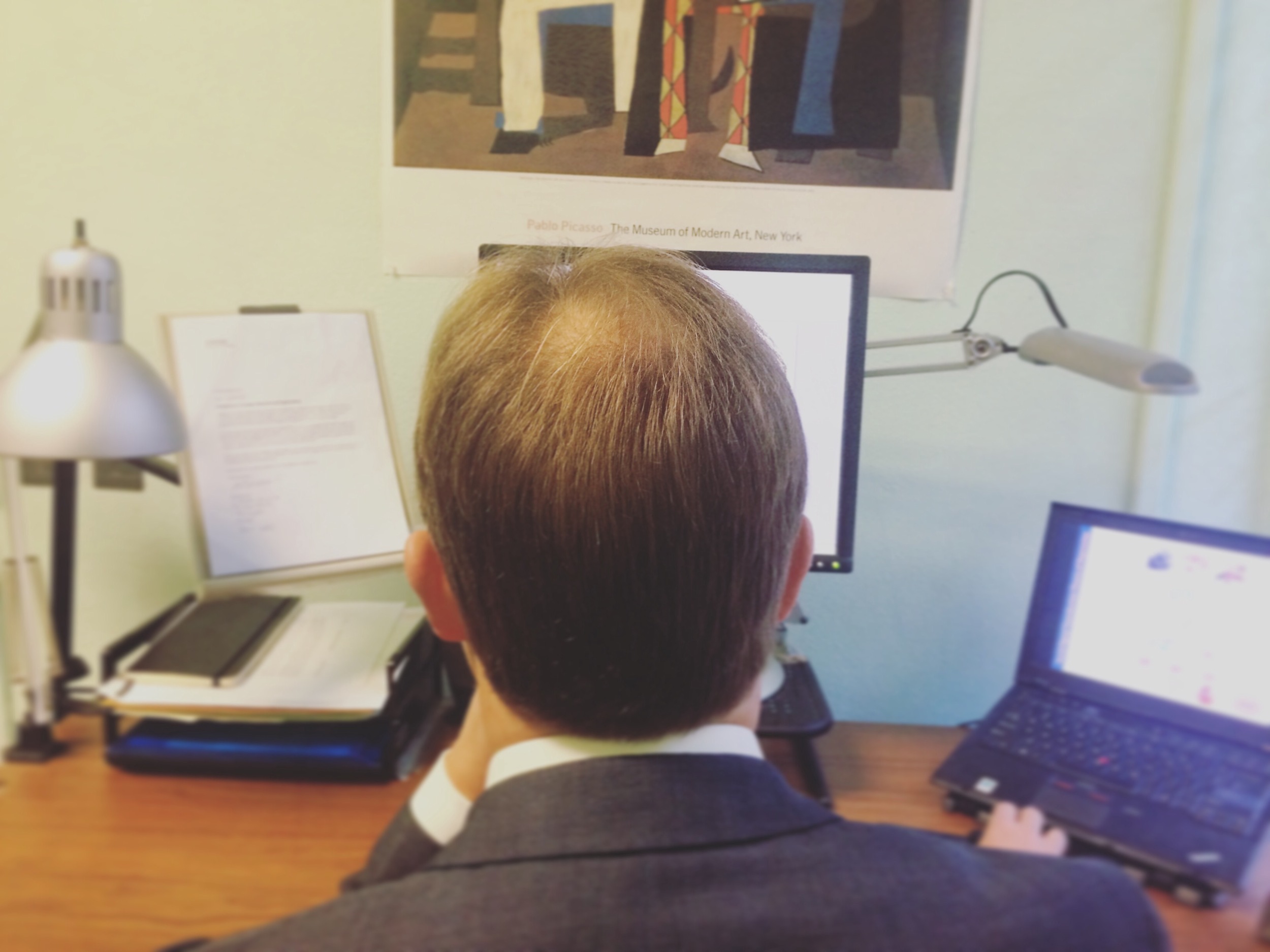 Our last destination sent us further North, to the small hamlet of Los Angeles. There we filmed with Dr. George Slavich, director of the Stress Lab at the beautiful campus of UCLA. George has 5 degrees and looks like he's in his 30s, so we're convinced he's a robot. We learned about how the effects of social stress can change gene expression and in turn your DNA in as little as 15-30 minutes. The shoot ended with Brad being sucked into an MRI machine to get his brain scanned, all for the love of the documentary.
We hope this update satisfies your curiosities until the next. With that we'll leave you with a clip of the recently departed genius/geneticist/painter, Maewan Ho.